Maid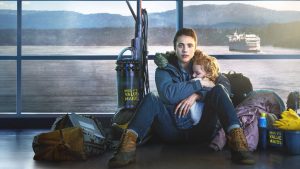 The heartbreaking story of a mother leaving her abusive boyfriend is actually portrayed in Maid. The limited series by Molly Smith Metzler. The series is inspired by Stephanie Land's memoir Maid: Hard Work, Low Pay, and a Mother's Will to Survive. Roaming through the harshly and bureaucratic American social system, coming from a poor and abusive family, Alex, cast by Margaret Qualley, is trying to break the cycle of abuse and raise her daughter by cleaning houses as a maid and dreaming of being a writer. It has received wonderful reviews and it is a must-see. It is available on Netflix to watch.
West Side Story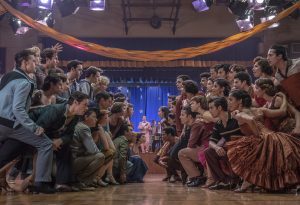 This is Stephen Spielberg's take on the legendary Musical directed in 1961 by Robert Wise and Jerome Robbins. This take by Spielberg has been endorsed by Sondheim, the famous music composer himself, right before his passing "It's really terrific," he said on The Late Show with Stephen Colbert. "And for those of you who know the show, there are going to be some real surprises in it, because Tony Kushner who wrote the screenplay has done some really imaginative and surprising things with the way the songs are used in the story, and the whole thing has a real sparkle to it and real energy… Spielberg and Kushner really, really nailed it.", said Sondheim. Released internationally on 10 December.
Being The Ricardos
"I love Lucy" was a phenomenon, watched by millions not only in the US but worldwide. Who can even forget the resourceful and funny Lucy, making Ricky's life funny and hard at the same time? The sitcom started as an idea by both as they were indeed married at the time and now the writer and director  Aaron Sorkin (The West Wing, The Social Network), depicts what was happening in the actors' lives during the shooting of an episode. Lucille Ball (Nicole Kidman) and Desi Arnaz (Javier Bardem) are in the height of their stardom with the "I Love Lucy" sitcom while tabloids are accusing both, Lucille and Desi, Lucille is being accused of being a Communist and Desi is being accused of having multiple affairs. The film has been endorsed by Lucie Arnaz that the film is "frickin' amazing" and that Sorkin has captured the essence of that time in their lives so well, he captured the heart of my mother and my father, their relationship… the tension that was brought on in this particular week when all hell broke loose." It will be released in the US on December 10 and on Prime Video on December 21.
The Lost Daughter
Olivia Colman has already proven herself, has won an Oscar (The Favourite) and was nominated the following year again for one (The Father). Maggie Gylenhaal's directorial debut with Elena Ferrante's remarkable novel will definitely bring a third nomination for Colman that is certain. In Gylenhaal's adaptation of the Lost Daughter Colman portrays a middle-aged woman, an academic, being on vacation in the Greek islands. There the story develops and she tries to find herself, reminiscing of her past, her early motherhood and befriends a family she meets at the beach. It is a well-written and masterfully directed psychology drama that has received raving critiques. Definitely a must-see on December 31st on Netflix.